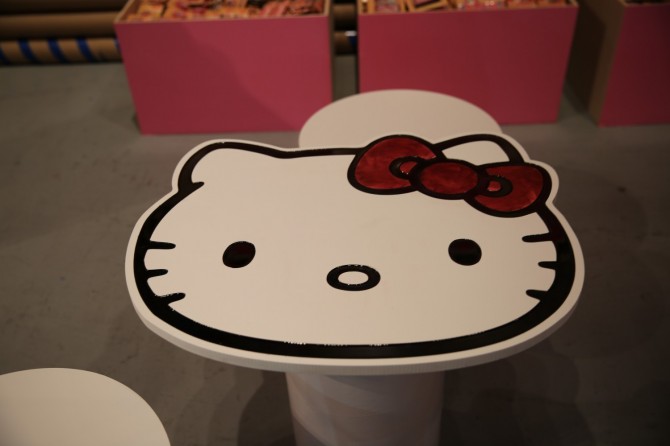 MIA in collaboration with Tim Zamora, Peter Won, Joseph Castro and Gerardo Moreno. Along with Vision Field for photography.
Posted on December 11, 2014
Hello Kitty Con 2014, Los Angeles, Oct 30 – Nov 2
Design refinement and fabrication of a retail sales booth for the Hello Kitty Convention in Los Angeles which was fabricated and installed in 4 days.
Material: medium density fiberboard (MDF) and cardboard tubes.
Size: 45' x 20'