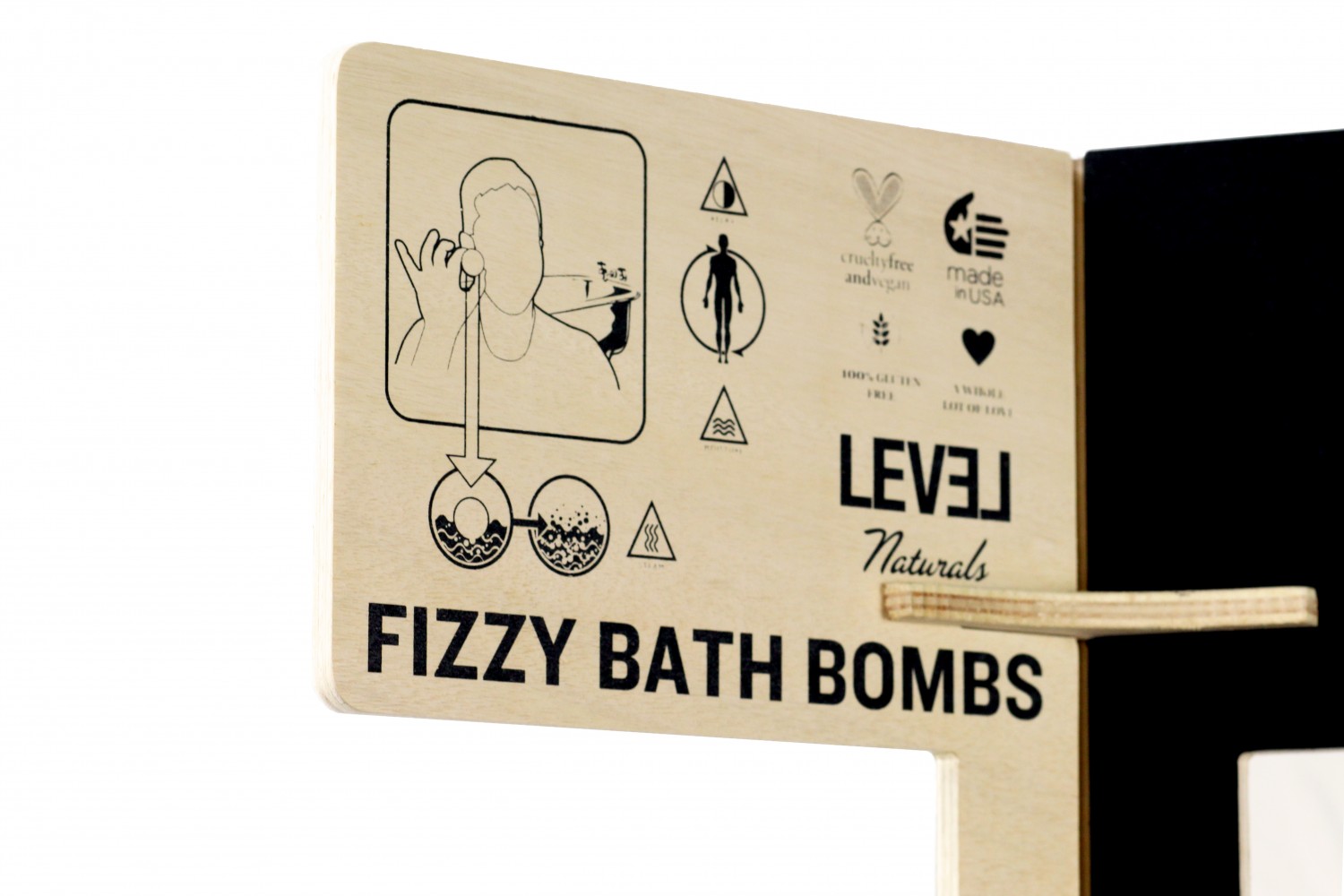 MIA in collaboration with Gerardo Moreno. Along with Vision Field for photography.
Posted on May 21, 2014
Techtonic Interlocking Modular System (TIMS)
This is a TIMS custom designed product display for Level Naturals' skincare items.
This project involved the design and fabrication of a store display unit to hold close to 1000 "Bath Bombs", little balls, about the size of an egg, which are used cosmetically. The display utilized large, off-the-shelf wash buckets with custom fit dividers and separators to hold the nine different varieties available for sale. The entire unit is easily transportable and uses no hardware in its assembly.
Material: an off-the-shelf metal wash bin and TIMS are the components for this display.