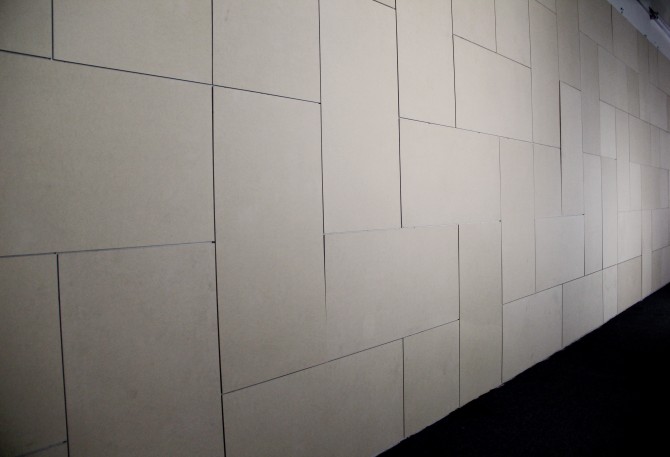 Design and installation of a modular custom wall to cover the existing old, patchy, and uneven wall. It needed to be installed quickly, easily and inexpensively while providing a versatile system for hanging work and utilizing the wall surface.
Photographed by The Vision Field
This system was based on a 2′x2′ tile with 3/16″ gap. We used 1/4″ MDF offset 1/4″ from the wall. Each tile is glued in place and is only held mechanically while the glue sets. This allows for a much cleaner, uninterrupted and much more robust surface. All the work was done in house and completed within 4 days.
The Making of the Modular Gallery Walls: