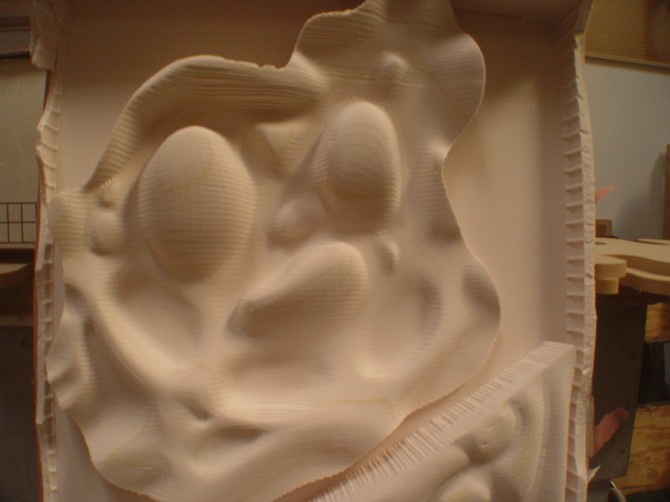 We offer CNC milling services for both Students and Professionals on a variety of different materials.
3D milling Examples
2D Profile Cutting Examples
Specifications:
Cut (bed) Dimension (HxWxD): 8ft x 4ft x 5in (height).
Materials:
Wood, Plastic, Foam,
Pricing:
Please email us for a quote.
Please review the information below and set up your cut file.
For 2D profile files (outline cut, EPS format), please view our 2D Setup PDF,
For 3D contour files (volume cut, STL format) Please view the 3D Setup PDF.